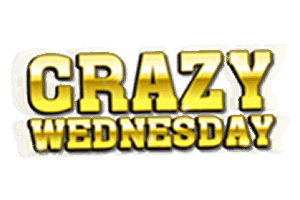 A Each Wednesday we are thrilled to offer the Crazy Wednesday Promotion.
On this day two coupons are issued by Silver Sands Casino to our players where you can receive a bonus on your deposits made.
*
130% of your deposit amount up to a maximum of €650
These coupon codes are sent out to all our players in our weekly mailer which contains all the coupon codes on offer for the week, including our weekend promotions.
Please note that Standard Terms and Conditions apply for this promotion.